Tropical Knockout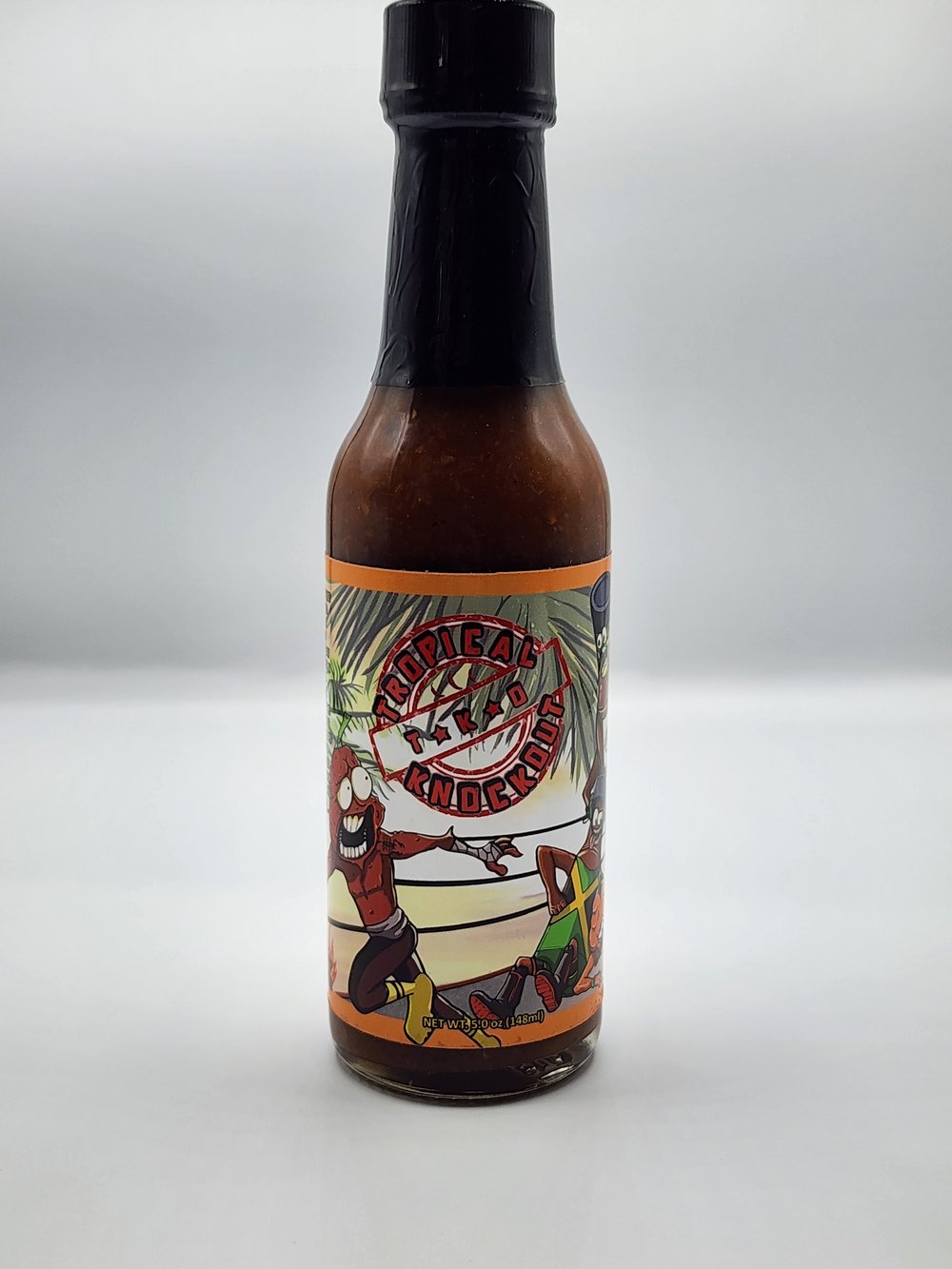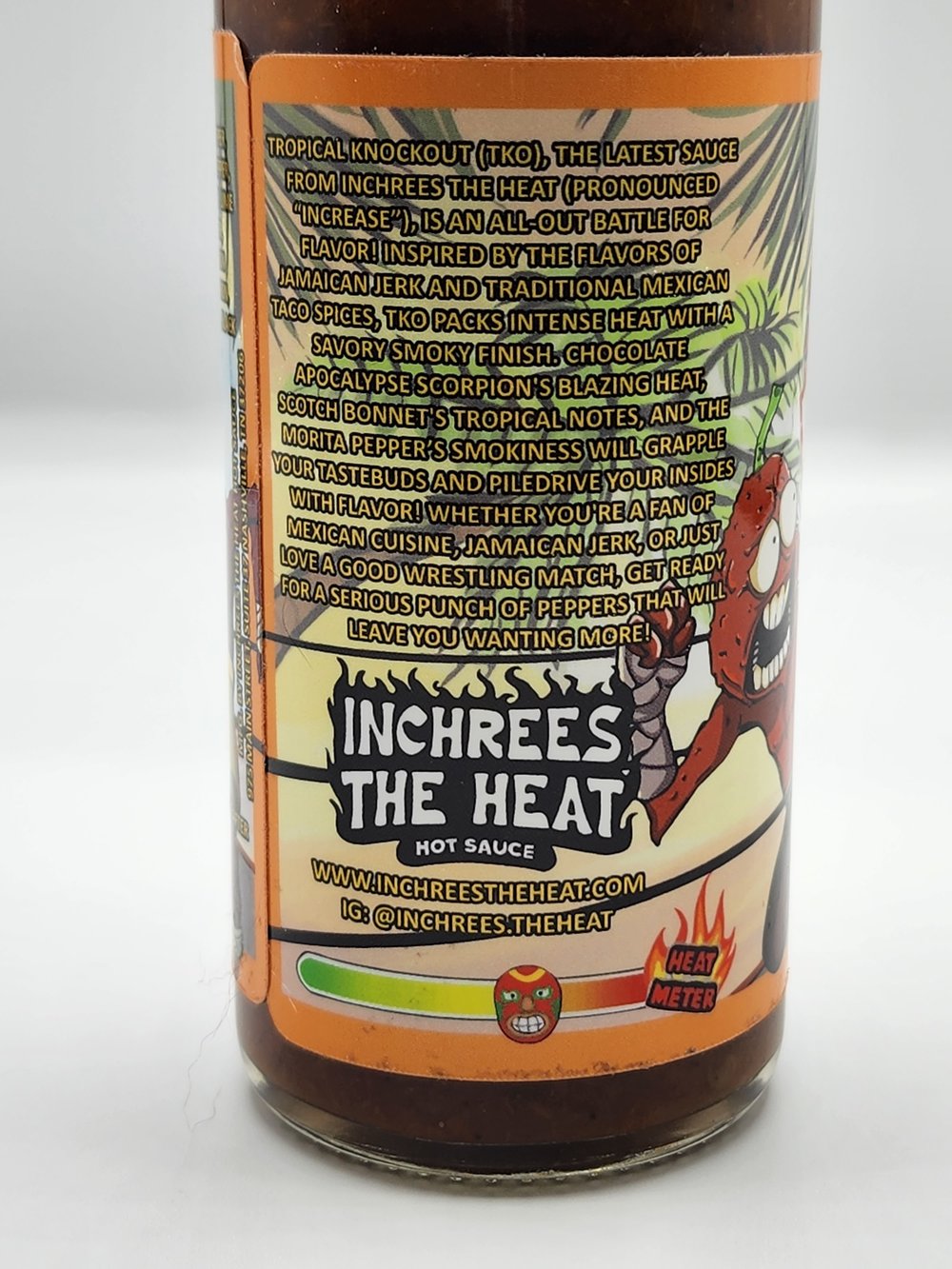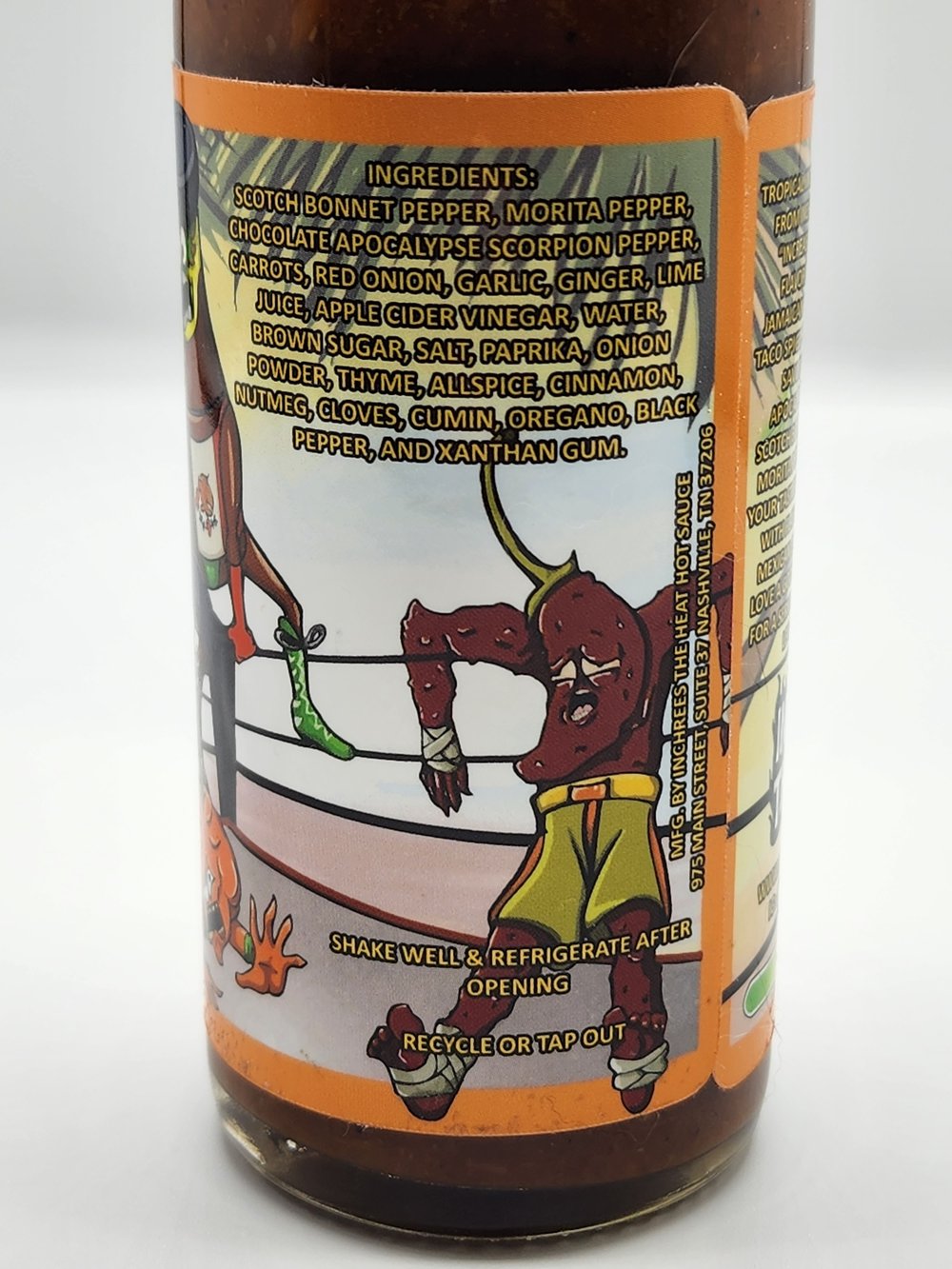 Tropical Knockout blends the sweet, smoky, fiery, and fruity flavors of Jamaican Jerk with the earthiness and smokiness of traditional Mexican taco seasoning. This sauce will rock your mouth with flavor that is followed by a nice manageable heat and savoriness!
Ingredients:
Scotch Bonnet Pepper, Morita Pepper, Chocolate Apocalypse Scorpion Pepper, Carrots, Red Onion, Garlic, Ginger, Lime Juice, Apple Cider Vinegar, Water, Brown Sugar, Salt, Paprika, Onion Powder, Thyme, All Spice, Cinnamon, Nutmeg, Cloves, Cumin, Oregano, Black Pepper, and Xanthan Gum.
Try it on wings, ribs, tacos, pizza, fish, eggs, rice, and everything you love!
For optimal freshness, please refrigerate after opening.
Heat level (7/10)